Dungeon Keeper is a series of Real-time Strategy Games published between 1997 and 1999 for the PC. A sequel, Dungeon Keeper 3 was planned, however it folded and Bullfrog was bought by EA. The basic premise of each game was simple: The player took control of an anonymous entity known as The Keeper and built a subterranean complex of Rooms, Traps and Doors, and used fiendish creatures to kill the invading Heroes. It is one of the few games that has the player take control of Evil beings, and the various objectives changed with the levels.
The player has several abilities that they can utilize throughout the game. These include building Traps and Doors to defend the Dungeon and to impede the path of invading intruders, cast a variety of Keeper Spells, and send a range of different creatures into battle against the Goodly Heroes. The player also has the ability to use the Torture Chamber to convert enemy creatures and goodly Heroes to your cause and even scavenge enemy creatures for yourself (DK1 only). Continue reading...
Featured video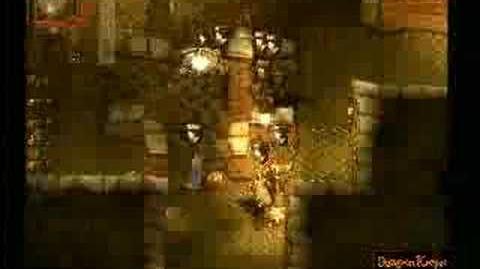 Did you know
Did you know...

To see more trivia, see DidYouKnow.
Helping out
To write a new article, just enter the article title in the box below.
Not sure where to start?
Adding content
Gallery